My Christmas present was, I think you'll agree, AWESOME: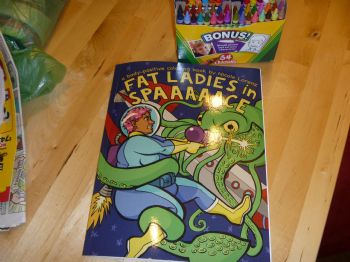 (
More text and photos, mostly photos
Collapse
)
Pretty damn good day. (Well, the coloring was a few days ago, but still. Christmas present is Christmas present.)
This entry was originally posted on Dreamwidth (DW). I welcome comments here or at the original post, where there are currently
comments. If you don't have a DW account, you can post using your LJ name as an OpenID account, or feel free to comment anonymously and I'll unscreen.